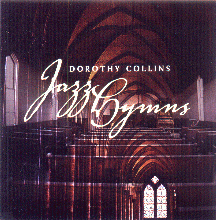 The selections on the CD include:
The Balm in Gilead
Amazing Grace
Spirit of God, Decend Upon My Heart
Be Still My Soul
The Deep, Deep Love of Jesus
Gloria Laus et Honor
Wait 'Til I Put On My Crown
The Solid Rock
Jesus Loves Me
O Sacred Head Now Wounded
Just a Closer Walk With Thee
Such a Simple Question
Dorothy Collins started singing shortly after she came into this world. Her musical experience ranges from classical to gospel to jazz, and more.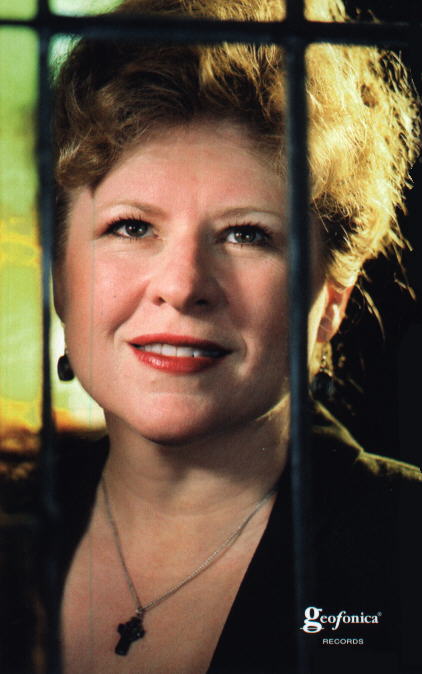 Dorothy performs regularly at jazz clubs in Southern California (Restaurant Kikuya, Steamers Cafe, Spaghettini Jazz Club and Grill, and other great venues), accompanied by the Mark Massey Trio. By day, Dorothy works as a professional graphic designer, and she created the beautiful design of the Jazz Hymns CD.

Jazz Hymns features Dorothy singing in a wide-ranging selection of gospel and sacred classics in fresh, exciting jazz settings, arranged by pianist Mark Massey. This is a true synthesis of jazz---mainstream, contemporary, brazilian, and traditional---with many of the great Christian musical works. Dorothy is accompanied here by the Mark Massey Trio, plus a host of heavenly guest artists, including flugelhornist Tony Guerrero, saxophonist Penny Watson, trumpeter Steve Crum, saxophonist Paul Carman, jazz violinist Jim Sitterly, and the world-renown traditional jazz band The Side Street Strutters.
This project was born out of a love of jazz, and a love for the great literature of the church. Bringing them together has been a rich experience, both musically and spiritually. I have been thoroughly blessed. - dc
You may also enjoy Dorothy on her CD in collaboration with keyboardist-composer Ian Ferrin... "Emily" by The Dorian Muse.
Emily features the words of poet Emily Dickenson, set to original music by Dorothy and Ian (click for more information).